Email Alert: Getting the Email You Want and Visa Versa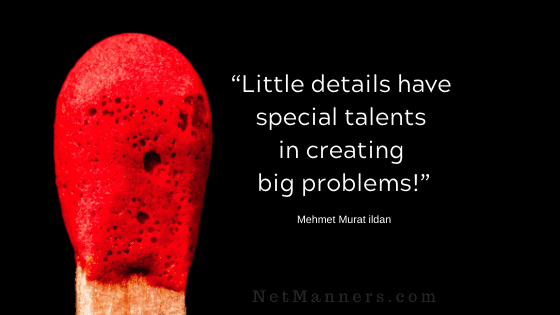 Sick of spam? Who isn't? That's why ISPs and service providers are doing their darndest to decrease the amount of junk email that lands in our inboxes. With that comes false-positives.
The "deliverability" of your emails depends on a several factors. The primary being what provider and/or hosting company handles your email and if you do spammy things. The second being specific domain settings. And, the same applies to the emails sent to you.
Using Whitelists
Most services and applications have spam tools that allow you to block or whitelist (allow) email addresses based on the provider's filters. Most of the time simply adding an email to your address book is enough. This let's your email program know that address is an approved or trusted sender.
These filters are like those in your email program (in Outlook filters are "Rules") that decide what happens to emails upon their receipt. The downside is, if not used properly, you can end up blocking emails that you do want to land in your inbox.
However, when used properly filters and rules help keep your email organized.
Using Spam Tools
You can easily manage your spam levels by using the features or tools that are already available to you. I go into more detail about the specifics in a bunch of articles on this site, but you can start out with these:
While the above articles help you manage incoming spam, if you are the Sender and do spammy things, your emails risk being blocked on the other side. Or landing in the trash of the person you are sending to.
Choose Your Email Provider Wisely
Increasingly email with @hotmail, @yahoo and @aol.com accounts are having a hard time getting through. This is because email addresses from these providers are often used by spammers. When using email addresses from these providers, you need to know that you do have a higher risk of being misidentified as spam.
Therefore, if you insist on using free services for your emails, you have to really work your approved senders, email whitelist and settings to make sure you get the emails you want.
When emails land in my junk or spam folder, I can right click and mark as not Junk. My email program learns over time what is or isn't junk. But legit emails still land there on a regular basis. Your email provider most likely offers these features as well.
Check Your Email Control Panel
Most email services also have a web based control panel with even more options. Including SPF and DKIM settings, whitelisting and quarantine areas.
Sender Policy Framework (SPF) is an email-authentication technique which is used to prevent spammers from sending messages on behalf of your domain.
DomainKeys Identified Mail (DKIM) allows senders to associate a domain name with an email message, thus vouching for its authenticity.
You can check your provider for the above settings and get those in place on your domain name's DNS record. If you have a quarantine area, be sure to check that every so often. Chances are you'll find emails there that are not spam and that you do want to get through.
It also helps when on a free email service that you do not do spammy things in your email to exasperate the issue. Read: How to Avoid Sending Spammy Emails.
Just Get Your Own Domain Name
The first step is to get your own domain name and use that for email. Only $10-15 bucks a year for a domain. In addition, email services only run $2-5/month. (Versus free? You get what you pay for.) Then make sure to get those SPF/DKIM records in place on your domains DNS. Problem solved.
After all the above is in place and understood, there is still one more thing you always need to do. If you think you are not getting a response to an email you sent, check your trash too. Just to be sure.
Filters and rules are not perfect and the criteria changes all the time in trying to keep up with the spammers latest tactics. Use what is in your control to control for the emails you send and want to receive.