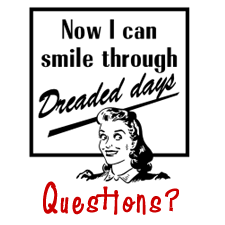 You can use the brief form below to contact me. I do respond to visitor requests so please provide as much detail as possible so I can respond appropriately.
I have literally decades of articles in my E-mail Etiquette knowledge base here on this site. Searching my site can many times find the information you are looking for! Just use the search box over there in the right sidebar.
If you have a specific topic or dilemma that you would like me to write about here on [email protected], I have a form just for you here!
A Note to Marketers, Product & Service Providers…

I am contacted daily by SEO "outreachers", product and service providers with one-sided offers for exposure. Many encouraging me to link to their product or article to gain exposure to those that visit this site.

Unless I have the opportunity to use the product or service first to confirm product quality and support integrity — no links. If you want to offer me access, an account or a copy of your product to use to judge for myself, fine. Otherwise, no amount of commission, links, exposure or goodies will change that.

For this reason, I do not write sponsored posts for a fee. Oh, and while I have you, I do not entertain guests posts either.
If you still have questions or need clarification I'm here to help!
Your information will remain confidential and is for my eyes only; that is my personal promise to you!