Whether you are new to email etiquette or a seasoned Netizen, I have an email etiquette book to meet your needs. From an easy starter book to the business best practices, you can choose from an email book or ebook to help you be your best in your online communications!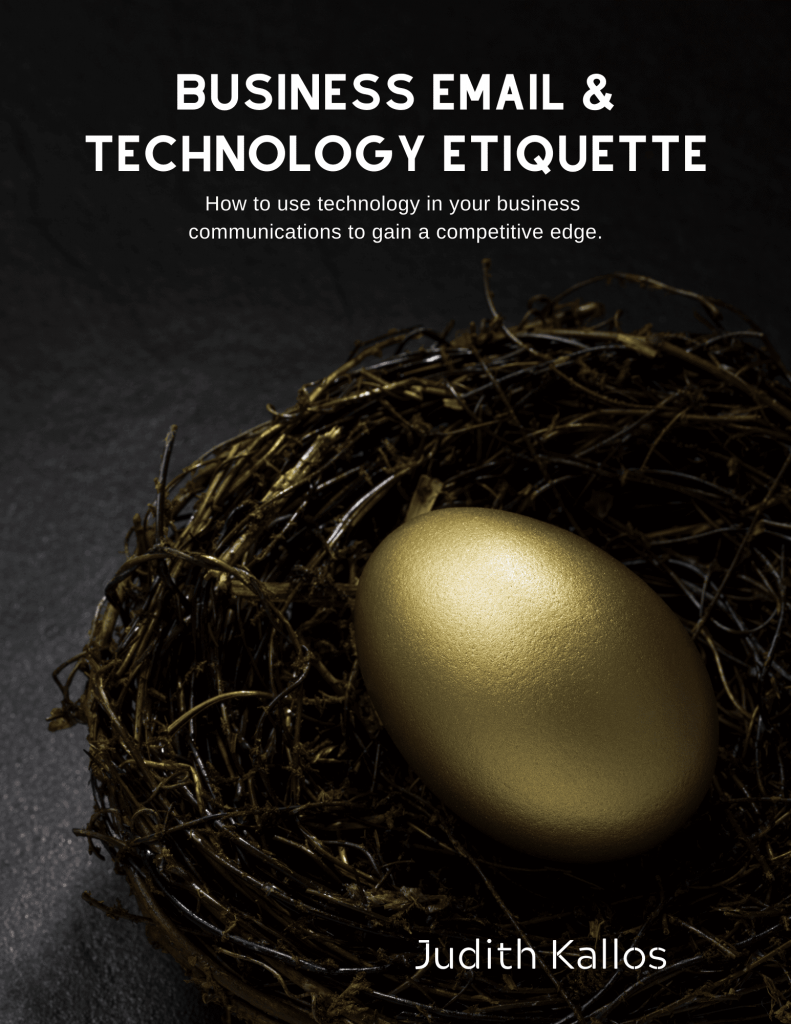 For a comprehensive overview of the issues important to your email skills and business, you can make a small investment in my eBook Business Email Etiquette eBook.
If you are one of those who still think that your email habits and practices do not impact how your business is perceived — you need this eBook. I'd go so far as to say your career depends on it.
---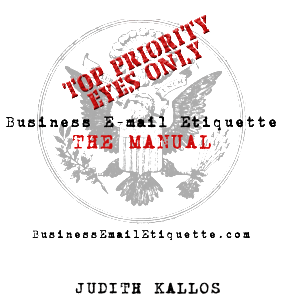 This book is exactly what it says — "The Manual!" on business email etiquette best practices. But, unfortunately, online, you may only have one chance to make that oh-so-important positive impression.
With this book at your side, you'll shine above the rest (your perceived competitors) as a tech-savvy professional who is comfortable and proficient in communicating via email. If you own a business or are thinking of starting one, you need this book on your bookshelf. Visit my Business Email Etiquette Blog for more.
---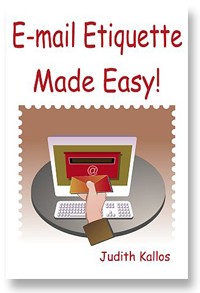 Check out my book, written by request, to make Email Etiquette easy. Do you want easy? You've got it! My second book, Email Etiquette Made Easy! It covers the basics I get asked about most through NetManners.com. Simple tips and information so that you are perceived favorably and have a more enjoyable online experience.
Great for schools, sales training curriculum, computer groups, new and old alike. It doesn't get any easier than this. Get your copy today from the publisher or on Amazon. Easy.
---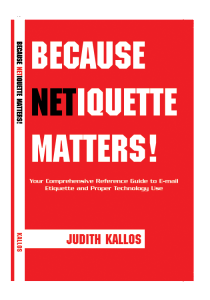 Proven Tips, Tools, and Tactics to Save Embarrassment and Be a Pleasure to Communicate With! Your Comprehensive Reference Guide to Email Etiquette and Proper Technology Use! This book covers it all! Available on Amazon.
Because Netiquette Matters! Your Comprehensive Reference Guide to E-mail Etiquette and Proper Technology Use
---
"It was inevitable that someone, somewhere was going to have to write a book about how to properly send emails. I am glad it was this one that made it through the ranks. It is very appropriate, timely and concise."


Writer's Digest Judge Commentary