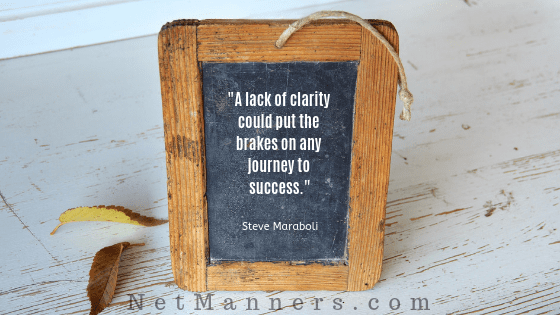 On a pretty regular basis those I communicate with comment on how I take the time to use the Subject: field differently than most they email. The difference is I consider the Subject: field as the first part of my email and not an afterthought.
Many will rush to type a cryptic thought into that field. Others, over the life of a communication, never consider if the Subject: field still applies. By putting priority on this field, I help to set the ongoing tone and let the recipient know what to expect.
Are you looking for the proper way to help your emails stand out in others inbox? Especially for important or time sensitive issues or when you need further assistance (asking for help, needing a response, clarification)?
Quick Ways for Your E-mail to Stand Out in the Inbox
For those times where you need to grab attention and get a response, Subject: field prefaces work well. Now, you don't do this with every email. Discretion is key. We don't want to be the "boy who cried wolf" when it comes to needing an email response!
What I do is use the Subject: field to help set expectations and the tone for my email replies or follow-ups. By adding these Subject: field prefaces you allow your communications to stand out in a very likely overcrowded inbox.
Before the established Subject:, and on ongoing conversations, I use the following:
FOLLOW UP: Use this when you don't get a response to your original request.
FOLLOW UP [2]: Self explanatory.
FYI: Great for when you have additional info that adds to a conversation.
QUESTION: Use this when you have a question based on previous emails.
UPDATE: Did prior information change?
IMPORTANT! Don't overuse!
Still No Response?
For those times when I must have an answer and haven't received one just yet…
PLEASE RESPOND: Be sure to include a note about why you really need the response.
RESPONSE REQUIRED: If required there should be an outcome if no response is received.
COMMENTS PLEASE: Why are their comments so important? Note why.
LAST TRY: Use this only when you mean it.
But I don't just change the subject alone. I make sure to add a comment at the top of the email (or previous email) backing up what I have in the Subject: Field. You don't want to just add these suggestions to the Subject: and click Send.
Another example of using the Subject: field to guide recipients is how I take the opportunity to guide clients on their project status by using the following in the Subject: field:
FIRST STEPS: This let's the client know what they need to provide and how we'll proceed.
PRE-LAUNCH: Covers all the details to get ready to launch their online program.
POST-LAUNCH: Considerations now that their website is live.
WRAP-UP: After a live training session, I'll send an overview of what was discussed.
LOGIN CREDENTIALS: When I "turn over the keys" at a project's completion.
[ Read more on Business related E-mail Etiquette… ]
These Subject: field prefaces allow my clients to file those emails and be able to refer back to them at a glance because they know exactly what is contained within. You can create your own set of Subject: field prefaces to guide those you communicate with!
Subject: field attention-getters let the other side know at a glance what my your email is about and what you looking for. You may also find that those you communicate with appreciate this little "hint" in the Subject: field too!
Be Concise, Review and Change If Apropos
You've probably caught yourself doing this. You start an email and type a general phrase into the Subject: field. A phrase that could apply to pretty much any email or topic.
By taking the time to type a Subject: that is specific to that particular email, the other side knows without question what you are contacting them about. By carefully crafting your Subject: field you can't help but add clarity to your communications, right? Right!
I do not hesitate to change the Subject: field entirely when the topic being discussed is no longer what is noted in the Subject: field. Nothing like having to dig through a bunch of emails for info when the Subject: field has nothing to do with that topic! Do not hesitate to change the topic when it makes sense to do so.
Use the Subject: Wisely
It only takes a few extra keystrokes to use your email Subject: field to your advantage! By using the Subject: field as noted above, you help recipients know what you are looking for. As with anything to do with email etiquette it is these little extra efforts that lend to better organization for all involved too.
E-mail is now part of every day life — and it isn't going anywhere! Honing your email communications skills is time well spent.
What do you think? What type of Subject: prefaces could you see yourself using? Let me know in the comments below!