Are You a Chronic "MeMailer"?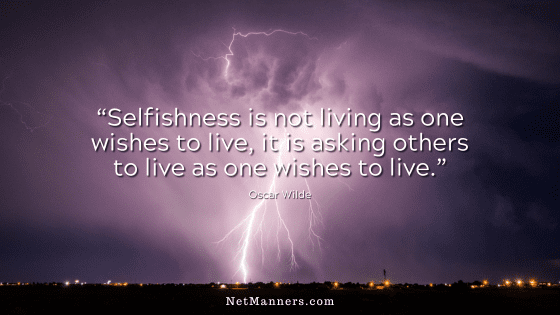 MeMail is all about the sender: their views, their photos, their discretion, and their personality.
The term MeMail makes a note of the narcissism inherent in our email activities. We are just thinking of "Me" and what we want to do or say at that moment in time.
Chronic MeMailers are honestly not aware of how their lack of knowledge can possibly affect the other side. Or how their actions (or lack thereof) may cause a negative perception.
There is No Me in Email!
Unfortunately, when faced with these facts, many a MeMailer I've run into have a visceral response to having these issues pointed out to them ("Online is a free-for-all," I can do whatever I want!).
Many a MeMailer simply does not care to alter what they want to do out of courtesy for the other side or to leave a positive impression.
Are you a MeMailer?
Off the top of my head, here are a few things that can identify a chronic "MeMailer":
Courtesy Matters in Email Too
Yes, of course, you can certainly do whatever you want in your email. But when doing so without thought or discretion as to whether the other side will appreciate your "style", you will risk the perception that you are only capable of thinking of yourself.
Not good.