When Not to Add to Your Mailing List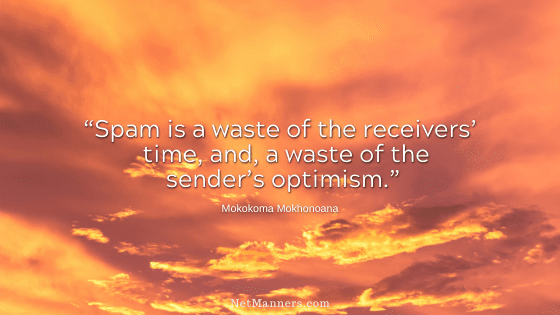 Whether personal or business-oriented, the mailing list that you use to send mass emails has to be managed carefully, respectfully, and with courtesy. However, did you know that personal mass mailings can be considered spammy too?
While often related to commercial emails, spamminess generally applies to receiving emails from people you did not ask to get emails from. Email is a permission-based medium.
Permission Required
Because you communicate briefly with a new acquaintance on a forum doesn't mean you automatically add them to your email list. Likewise, new contacts met at a business function or addresses visible on a business website should not be automatically added to your email blasts either. The only reason to add these new contacts to your list is if you specifically discussed the topic of doing so and they showed interest.
Simply because you communicate with someone once or twice doesn't mean you should add their email address to your group mailing list. That makes you a spammer.
Then, add insult to injury by putting their address in the To: field with all the other folks you know, but they don't, and you've just shown a complete lack of consideration for their privacy. It would be best to use the BCc: field when emailing a group of onliners, so you don't expose their addresses to strangers.
Never assume that someone you just met will automatically want to receive mass emails from you about what you feel is important. If a person doesn't specifically show interest in being added to your mailings, you should not add them — period.
Ask Then Add
When it comes to forming new relationships, sending mass emails to someone new can cause them to distance themselves from you moving forward. In business, adding new contacts to your email blasts, newsletters, or ezines without their specific permission can cause them to decide not to do business with you. You'll know this to be the case when you receive their unsubscribe request the moment they receive your mailing.
So remember this simple rule: Always ask before you add.