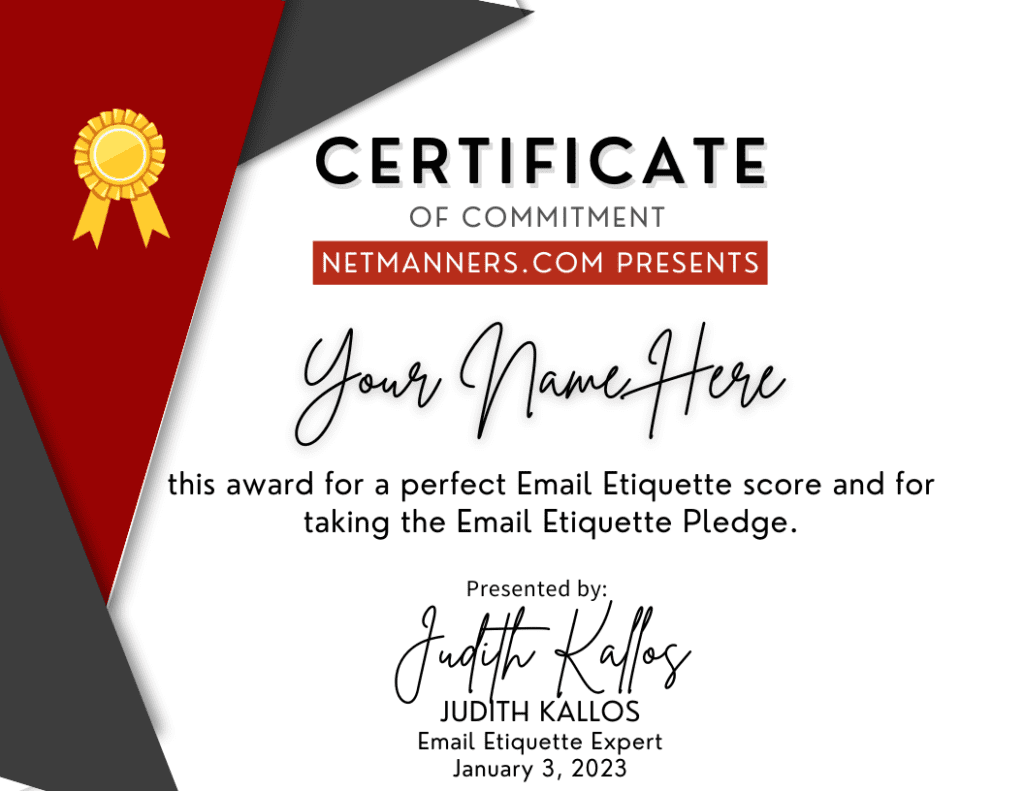 When you take The Email Etiquette Pledge AND receive a 100% (10/10) on the Email Etiquette Quiz in no more than two tries, you can request a free customized certificate (PDF) that you can print out and display with pride. All you have to do is provide your name, the email address that you provided after taking the quiz, and the date that you achieved a perfect score so I can look up your results.
You will be sent a link to download your certificate, which will be active for three days. Generally, for requests made during the week, you'll receive your download link within 24-48 hours. Certificate requests made over the weekend will be processed the following business day.
Certificate Request
Your information will only be used to verify your quiz attempts and to create and send you your certificate.
Is your answer "Yes" to the following three questions?
Did you log your name and email address with a perfect Email Etiquette Quiz score of 10/10?
Did you get a perfect score in no more than two tries within 30 days?
Did you take the Email Etiquette Pledge?
Here's the deal…
There is a lot of cheating going on! But I can see right through all these efforts (I track every click and IP on this website.)
Certificate requests that do not meet the above criteria or follow instructions will not receive a response.