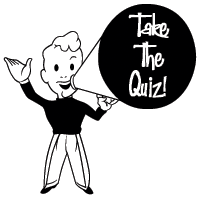 This quiz includes the "basic" issues that I am still asked about on a regular basis. The questions and answers will guide you in understanding the very basic email etiquette principles that will help you to be a courteous communicator. You can take the quiz right here, right now. Why not give it a whirl and see how you score?


Yes, I know, there are exceptions to every rule! This is just a basic guide that if followed will reflect that you understand the technology in which you are participating. (And that you are not a narcissist.) ~ Judith
Choose one correct answer per question! Good Luck!!