I've contributed to so many articles over the past 2 decades for website posts and off-line magazines, newspapers, etc., that I've lost count. If you are working on a article about proper technology use or E-mail Etiquette, feel free to send me your questions using the form below! I will respond promptly to help you meet your dead-line. My contribution of real-world, reality based information will help your article shine!
Reporters and Interview Inquiries:
Use this form
I've setup just for you!
M/F: 9a-5p | CENTRAL TIME

Judith Kallos

Email Etiquette Expert

Having run TheIStudio® since 1995, Judith is known for her books, articles and eBooks that help onliners to thrive online.

Her successful WordPress Consulting and Online Business Consulting studio encourages and supports businesses seriously committed to their own success with the required products, services, coaching and critical ongoing support necessary to meet their goals.

Judith's Sites:
Judith's Email Etiquette Books…
To see what Judith has been up to, Google her! Including the skill and knowledge acquisition that participating in technology demands of each of us. And of course that includes Email Etiquette!
A few of my most memorable — and fun…

As printed in Earthlink's eLink Newsletter: Issue #12
Online Netiquette
"Miss Manners for a digital world! Do you have a friend who insists on typing in ALL CAPS? Do they spam you with every joke they come across? Don't just sit there: give them a dose of Online Netiquette! This helpful site explains the murky world of proper online interaction with helpful hints, a monthly newsletter, and a straightforward presentation of proper Internet manners. Yes, with Online Netiquette there is hope for us all!"
And again in Issue #74: "Check your manners on the Web. Have you ever been rude online? You may not know for sure unless you're well-versed in online netiquette. Proper manners aren't just for Sunday dinners, courtesy is also important on the Internet?especially if you do business online or by email. Brush up on proper netiquette and be a part of the solution."


Recognized as an Email Etiquette Expert, I was on the Fox News Channel | Fox News Live! to discuss E-mail Etiquette with Megyn Kelly. Hmmmm… did I contribute to her success? 😉


Introduced as "Miss eManners", I was a guest BBCRadio4 in the United Kingdom on "ClickOn" with Simon Cox. What a hoot!

It was fun to be on the way-cool No One's Listening, an award-winning radio show and podcast produced at San Francisco State University.


Enjoyed being on the Air with Tom Fudge, Host of "These Days" @ KPBS in San Diego.


"Sound Money" with Kai Ryssdal
That's right lack of email etiquette can cost you money!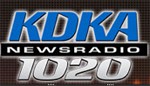 WKDA Pittsburgh Morning News with host Larry Richert — Larry and the guys are always a blast to talk to!


The Sally Jesse Rafael Show in Manhattan. What a blast — Leaf Garrett was on the same show as I was. Remember him? Now you know how long I've been talking/typing about E-mail Etiquette!
"Netiquette from the Dr. Laura of the Internet…"
Dr. Laura's Perspective Magazine
I guess that's a good thing?

How can I help with your article, paper or post?