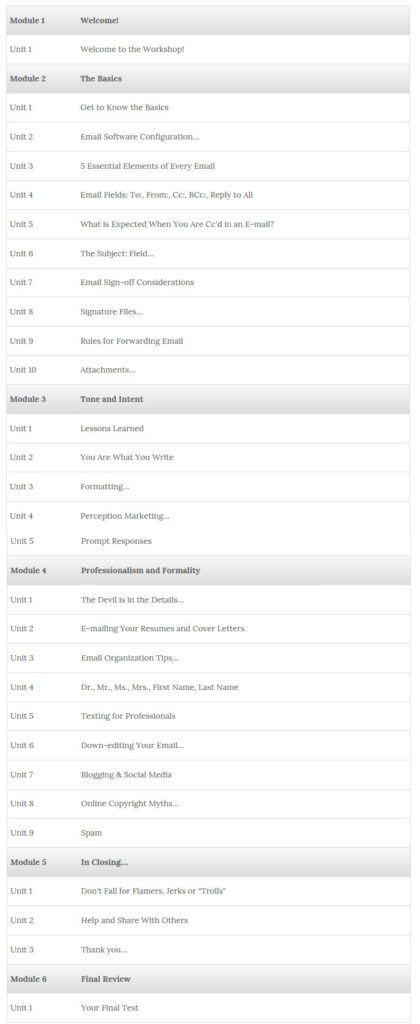 I get emails almost every day asking for a class or seminar. Even have folks who want to fly me in to do a presentation. How boring would that be? Me standing in front of a room of people talking about email etiquette best practices with a slideshow!
You Asked, I Answered
Enter my Email and Technology Workshop website!
work·shop
ˈwərkˌSHäp/
noun: workshop; plural noun: workshops
a meeting at which a group of people engage in intensive discussion and activity on a particular subject or project.
I chose to offer a Workshop instead of an "eCourse" or class because of the above definition. At any point while taking The Workshop if you have a question or need clarification you can email me to receive a prompt, detailed and personalized response. Like having your own email coach on call!
In my Workshop we'll cover the topics in the graphic on this page.
When you complete the Workshop, you then will take your final quiz to see how much you learned! Once you pass with flying colors, like I know you will, you will receive a certificate to frame and display or include in your resume/CV.
So, are you ready to take your career to the next level? I thought so. What are you waiting for?